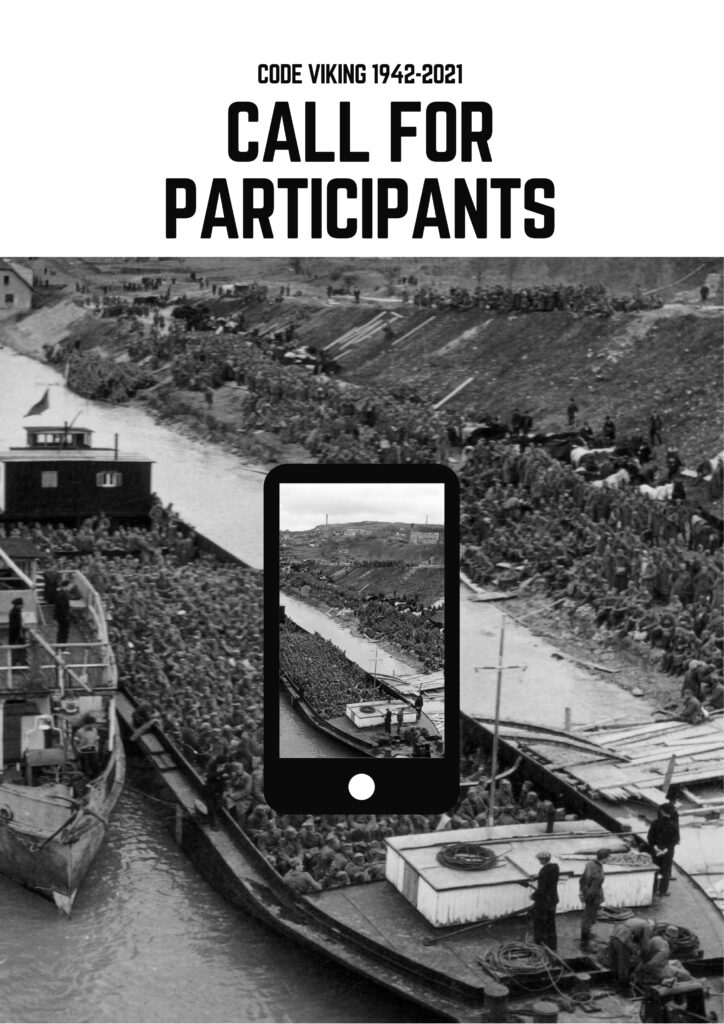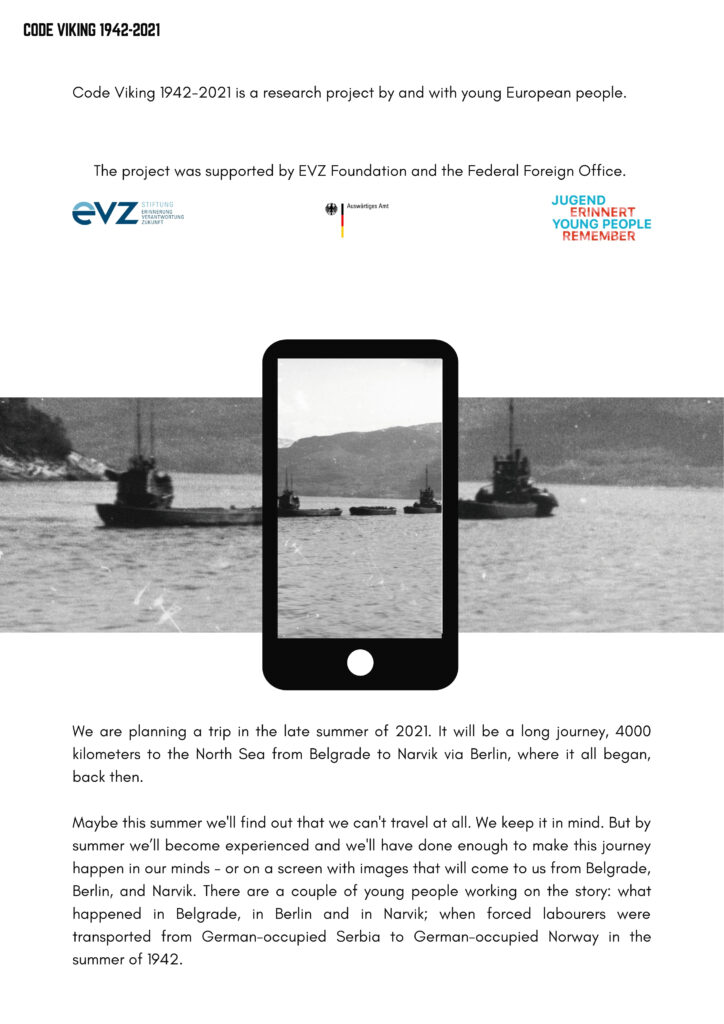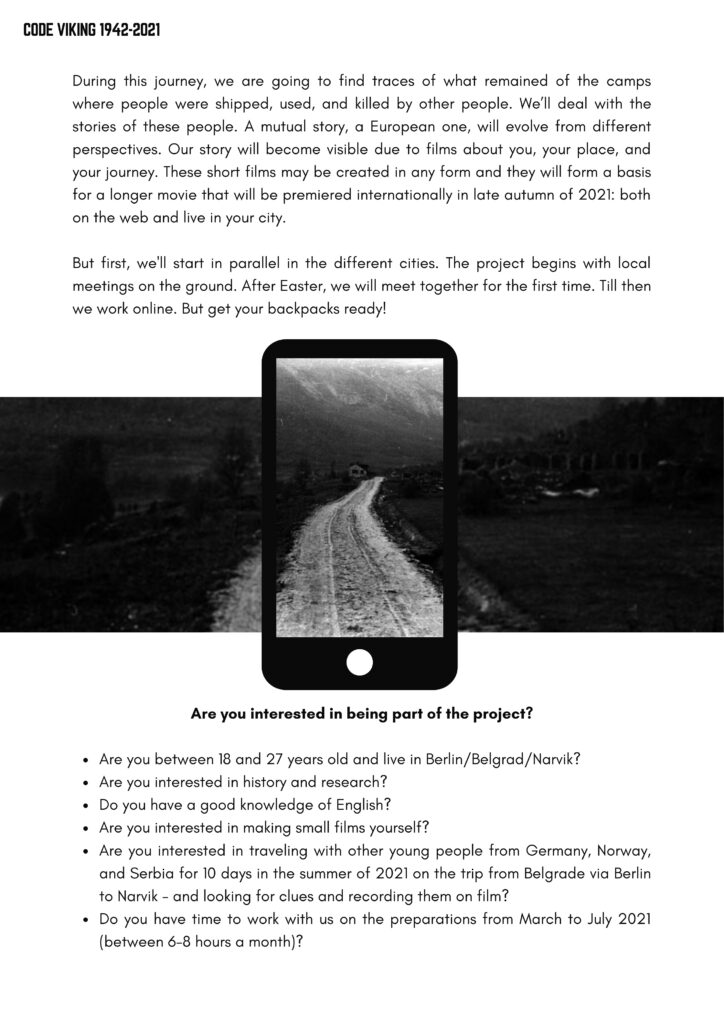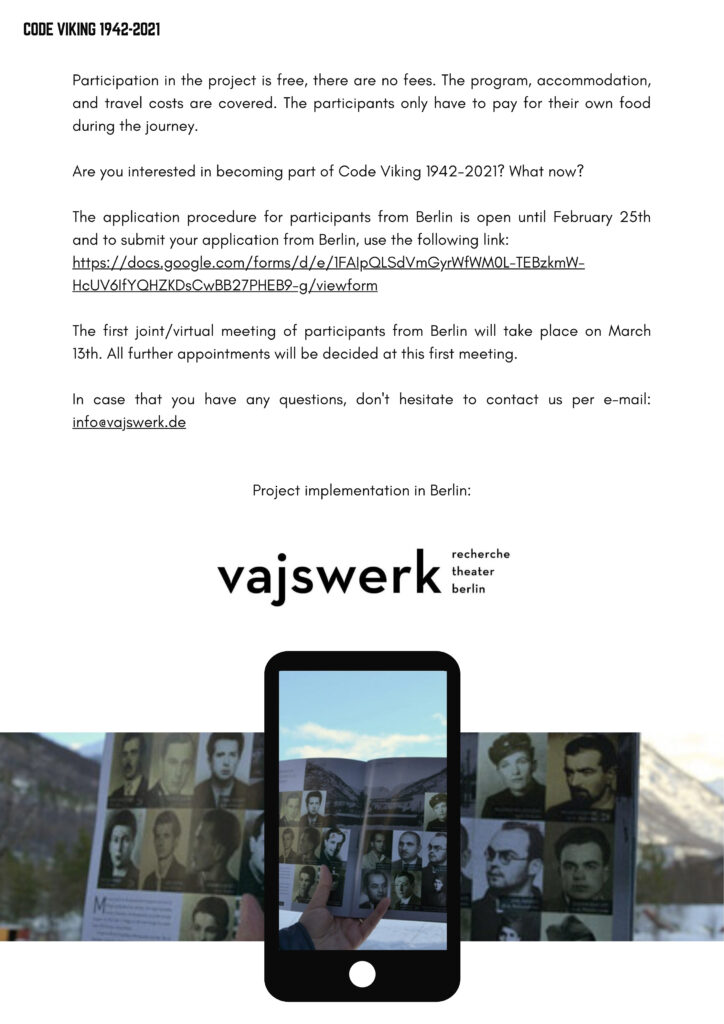 Berlin: info@vajswerk.de, Belgrade: office@cpi.rs
We are planning a trip in the late summer of 2021. It will be a long journey, 4000 kilometres to the North Sea from Belgrade to Narvik via Berlin, where it all began, back then.
Maybe this summer we'll find out that we can't travel at all. We keep it in mind. But by summer we'll become experienced and we'll have done enough to make this journey happen in our minds – or on a screen with images that will come to us from Belgrade, Berlin and Narvik. There are a couple of young people working on the story: what happened in Belgrade, in Berlin and in Narvik; when forced labourers were transported from German-occupied Serbia to German-occupied Norway in summer of 1942.
During this journey we are going to find traces of what remained of the camps where people were shipped, used, and killed by other people. We'll deal with the stories of these people. A mutual story, a European one, will evolve from different perspectives. Our story will become visible due to films about you, your place and your journey. These short films may be created in any form and they will form a basis for a longer movie that will be premiered internationally in late autumn of 2021: both on the web and live in your city.
But first we'll start in parallel in the different cities. The project begins with local meetings on the ground. After Easter we will meet together for the first time. Till then we work online. But get your backpacks ready!
The call for participation is open!